Car servicing is important for the health of your vehicle. Here we answer some frequently asked questions about the process.
Without regular car servicing, your vehicle can develop many issues and could become unsafe. As an MOT doesn't test everything, it's really important to service your vehicle. Without it, you can increase the risk of breaking down and more expensive repairs. Moreover, some insurance policies may be invalidated if maintenance isn't carried out.
How Often Do Vehicles Need Car Servicing?
A full service should be done at least once a year, or every 12,000 miles if you cover a lot of mileage. You can also get interim work done, which is less thorough but helps to keep your vehicle in good condition between the big appointments.
It's quite convenient to book both the MOT and servicing at the same time.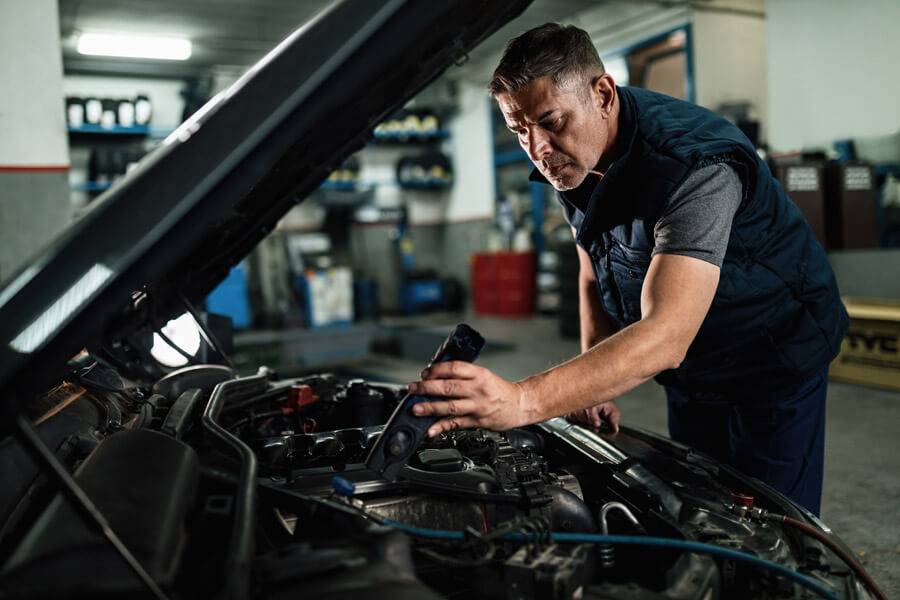 What Does Full Car Servicing Include?
The routine service looks at many components of your vehicle, including tyres, wheels, batteries, engines, suspension, brakes, gears, and much more. Diagnostics will be run on various parts, and repairs or replacements will be carried out if necessary.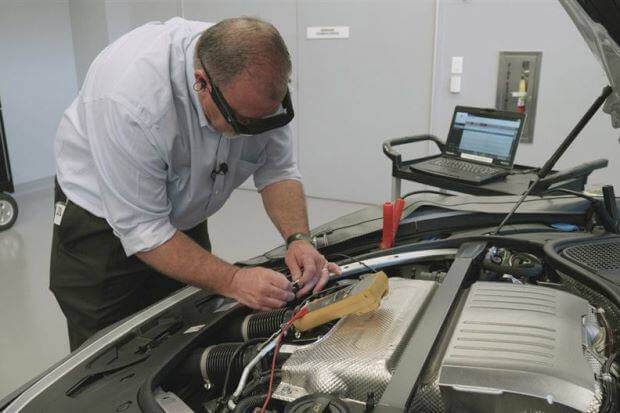 How Long Does Car Servicing Take?
The actual service should only take a few hours to complete, and the garage will phone you once finished. You should normally get your vehicle back the same day if everything has been taken care of. It's best to assume that you'll drop it off in the morning and pick it up at the end of the day. However, in some cases, repairs and replacements can take a bit longer. Your mechanic will explain any issues and give you a pickup time.
What Are The Benefits Of Regular Car Servicing?
Keeping up with an annual schedule for maintenance is beneficial for your vehicle. It will help keep it safe, being less likely to break down or cause an accident. It will also help spot issues in the early stages, so you're not left to deal with larger, more expensive repairs. Regular appointments at a garage can help ensure your vehicle stays in good condition for a longer time. Moreover, if you want to sell your vehicle at any point, a 'full service history' is a great feature to increase the asking price.
Get In Touch With Us Today
If your vehicle is due in for car servicing, get booked into our garage as soon as possible. Our friendly team can help with many issues and are more than happy to assist with any queries you may have.